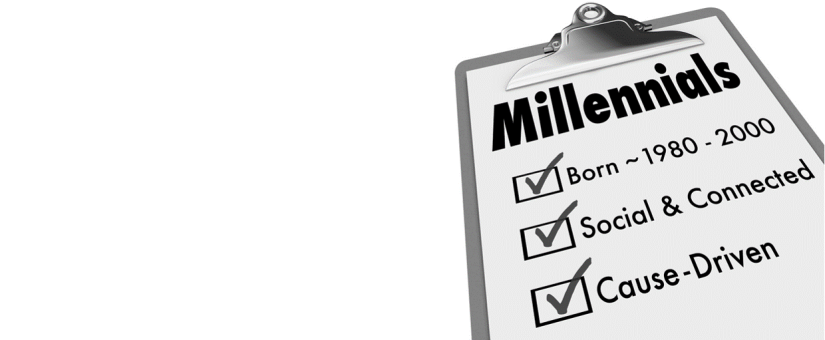 Posted by Intersect International
On January 26, 2016
Balance, Corporate Social Responsibility, Feedback, millennials, Reputation
Senior Associate Partner, Stephanie Merrin, is following up on an earlier blog post about the attitudes, values and leadership potential of Millennial employees. Read on for part 2 in this Millennials feature on tips about how to engage and retain young professionals in your workplace.
"In November, I reported on recent research into Millennials or "Gen Y" in the professional workplace, concluding that:
Millennials are self-confident and ambitious, but also interested in having a positive impact through their work.
Millennials view today's senior leaders as overly focused on short-term financial goals and personal gain, with too little attention to their companies' contributions to local communities and society as a whole.
A job isn't just a job to a Millennial.
So how can we best develop the potential of Millennials – and retain them long enough to realize the benefit of our investment?
Recent research seems to agree on six factors that enable engagement and retention of Millennial employees.
Positive corporate reputation: Give Millennials a reason to take pride in their employer.
According to Jay Gilbert, who reported in the Ivey Business Journal on a 2011 meta-analysis of data from employee engagement surveys, the single biggest threat to Millennial employee retention is a company's reputation. This research suggested that "engaged employees are emotionally attached to their organizations, and when employer reputation changes, so do relationships of employees with employers."
Responsibility for interesting and purposeful work: Assign Millennials to high-performing teams and empower them to challenge assumptions, take appropriate risks, and make decisions that affect outcomes.
Deloitte's 2015 global survey of 7,800 Millennials found that only 28 percent feel that their large, private-sector employers are making "full use" of the skills that they offer. That number falls to just 23 percent in developed markets such as the U.S.A., Canada and European countries.
Ways to make a difference: Involve Millennial employees directly in volunteer work or corporate social responsibility initiatives with impact.
"One of the characteristics of millennials, besides the fact that they are masters of digital communication, is that they are primed to do well by doing good," notes Leigh Buchanan, editor-at-large for Inc. magazine, in Meet the Millennials. "Almost 70 percent say that giving back and being civically engaged are their highest priorities."
Opportunity for growth: Help Millennials turn a job into a career.
"Millennials want to work hard, be challenged, and have the ability to grow. Anything short of this goal and they're happy to job-hop until they find the right fit," says Network for Good, which designs corporate charitable campaigns. "Understand that giving Millennials agency will yield your company high returns in the form of retention, brand advocates, and motivation."
Feedback-rich environment: Don't delegate and walk away – Millennials thrive on timely and relevant coaching and feedback to improve.
"Consider a typical 28 year-old," writes Daniel Pink, author of Drive: The Surprising Truth About What Motivates Us. "From the moment she was born, her world has been rich in feedback. When she presses a button, something happens. When she plays a videogame, she gets a score. When she sends a text message, she hears a sound that confirms it went out. She's lived her whole life on a landscape lush with feedback. Yet when she steps through the office door, she finds herself in a veritable feedback desert."
Work-life balance: Show concern for Millennials' personal lives outside the workplace.
Gen Xers and Millennials think of work–life balance "as the way a reasonable workplace is run," claims Jennifer Deal, a researcher at the Center for Creative Leadership writing in strategy+business magazine. "Organizations benefit from increased employee goodwill when they have policies such as flexible schedules that are truly ingrained in the company's culture, so that younger staff can take advantage of them without fear of damaging their careers."
What are you doing to engage and retain Millennial talent? Please share your thoughts below!"